Training at the Fitness Lab is an investment in YOU and the returns are more than just fitness. While we are all about getting sweaty and working hard – it's also about keeping your heart healthy, your blood pressure and cholesterol down. It's about getting stronger, losing inches and pounds to improve your daily living experience. It's about sleeping better, improving your confidence and motivating you to be 1% better everyday. It's about reducing your stress, boosting your energy levels and helping you feel better.
We want you to show up, we want you to have great results and we want you to be a part of our community. Together, we get better everyday.
Finding Your Fit
Book a free consultation
and 30 minute workout to determine what is the right fit for you. We have different membership levels and training options available to fit almost any budget.
Our Policies
All training sessions are 50-55 minutes.
Participants must sign a waiver before participating in any training session.
All cancellations must be made 24 hours in advance of your scheduled appointment time or you will be billed in full.
Training programs for triathlon, marathon, half marathon, or specific event training may be subject to additional fees.
Our Rockstars of the Month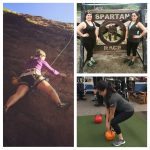 December 2017 "I love the Fitness Lab for the atmosphere, challenging workouts, and community of members."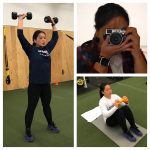 November 2017 Gyms can often be intimidating, but I've never felt that way at the Fitness Lab. It really is an all-levels workout that gets results. It's been great for me to see and feel changes in my body, but it's also inspiring to be on this journey with the other members and seeing them […]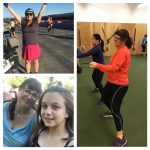 October 2017 I love the instructors' sense of humor and the support of the regulars. I miss them when I miss sessions. I get to the gym much more frequently than I did at previous gyms.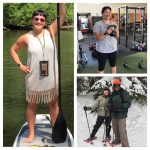 September 2017 I appreciate the non-competitive (but challenging) environment at TFL. I am not an athlete (high school drama nerd!), and do not do well in competitive  environments. I find TFL to have the right balance of motivation & competition-  but against myself.