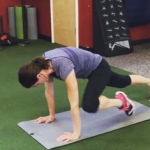 Andrea English
February 28, 2017
"I have called The Fitness Lab "my gym" for several years now. It has been a great place to improve my strength, health and attitude! The work-outs are interesting and challenging with modifications for all fitness abilities. The results are REAL! Besides the friendly people and welcoming atmosphere, you'll find getting in shape can be fun. I love this place!"
Amanda Miller
February 25, 2017
"I like this gym for a variety of reasons but mostly because of the trainers. Not only are they good at what they do but they bring it every single day. The workouts are always varied and the hour flies by. I highly encourage anyone to check it out."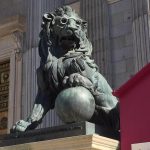 Brett Miller
February 25, 2017
"TFL is a gem hidden in plain sight on Leary Ave NW in the heart of Ballard. This gym focuses on HIIT (high intensity interval training) classes of various types. The instructors are great and always keep a good vibe in the classes. If you're looking for a new gym and type of workout then give TFL a look."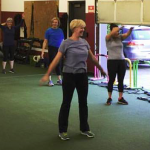 Dana Huntley
February 25, 2017
"The Fitness Lab offers circuit classes, and small group training for all fitness levels, in a non-intimidating and supportive environment. The classes are fun and challenging, I'm always surprised how fast an hour goes by, which is often not the case when working out. The friendly community and great coaches make getting a good workout fun, I look forward classes. Highly recommend TFL!"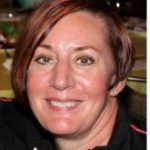 Heidi Lewis
February 20, 2017
"TFL has helped me regain my confidence, strength and overall well being.  The trainers are extremely qualified and can help during times of recovery from injury as well as motivation to push to next level of fitness.  I love the energy that is felt during every class.  The variety is by far one of my favorties things....it keeps me coming back.  LOVE you guys!!"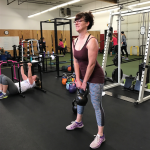 Amy Begley
February 20, 2017
"I started going to the Fitness Lab in September of 2015 because I was ready to do more than just cardio after recovering from an injury. Since joining TFL, I'm definitely stronger.  When I'm attending classes regularly, I feel happier and more fit. I love the positive energy and the feeling of community. It's hard to get up for a 6 am class, but I know that friendly smiles will be there to inspire me."
Ruth Pratt
February 19, 2017
"I started at TFL when Dillon did it all herself. Over the past few years she has taken the time to hire great instructors.  It doesn't matter who teaches, you always get a great class. Thanks Dillon!!"
Erin O'Dwyer
February 7, 2017
"Fitness lab provides a great atmosphere and great instructors who help you work hard and achieve your goals."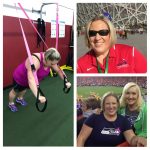 Jennifer Carrol
January 30, 2017
"I started at Fitness Lab about a year ago because I was looking to try something different. I've been able to get back to very few modifications with workouts and increasing the number of days per week that I can exercise has been the biggest goal as I have been trying to rehab and recover from a back injury. I really enjoy the people I workout with at the Fitness Lab and the variety of the workouts!"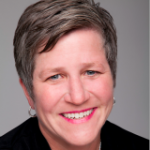 Katy Woodworth
January 25, 2017
"The Fitness Lab is a welcoming place where I was not intimidated and instantly felt like I belonged. I love the workouts and encouraging coaches. You can adjust the activities to meet your current abilities and change as you get stronger. I highly recommend the Fitness Lab!!"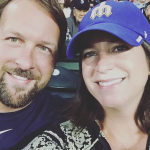 Erin Grady
December 1, 2016
"At times I need to be pushed and motivated and that is what the group glasses provide. I like being able to come in morning and get my workout out of the way."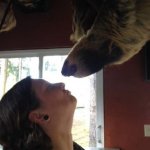 Niki Masters
October 28, 2016
"I love TFL!  I just finished a 6 week Fall Back Into Fitness special, and am so happy that I did (and happy that I made it through).  Now I signed up to be a member. The trainers are awesome and genuinely care about your success, the gym is comfortable and not as intimidating as other places I have tried, but don't let that fool you - the workouts are no joke!  Be ready to work and sweat."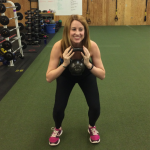 Kerri Coletta
October 25, 2016
"The Fitness Lab has completely changed my outlook on exercise. I was never a person who liked working out – I hated to sweat. I've tried things here and there, but always got tired of it and never really enjoyed anything. The Fitness Lab has been the first place I've actually wanted to go. The workouts are challenging and interesting, and I never get bored. The community is the absolute best – I love the people that I've met here. Honestly, ask anyone who knows me, and they can vouch for the fact that The Fitness Lab hasn't just changed me physically, but has changed my entire perspective on fitness. I just love it!"
Chelsea Ruka
September 29, 2016
"I started at the Fitness Lab in January 2016 after months of searching for a workout routine that I could stick to. I wanted to feel healthier and stronger, and not be out of breath when I ran to catch the bus. Thanks to the variety of exercises in each class, great instructors and convenient class times, this is the first time I've ever been able to consistently stick to a fitness routine. I feel stronger and more in shape than ever before! Thanks, Fitness Lab!"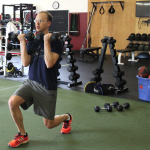 Geir Jonsson
August 28, 2016
"I need my workouts at the Fitness Lab! My doc said that I should lower my blood pressure.  The best way to do that was to change my diet and to exercise more.  I have been eating healthier, and work out at the Fitness Lab once a week, plus other exercise that I can fit in.  Within a couple years, my blood pressure went down and I began feeling healthier. Since then, I have gradually lost about 20 lbs and gotten stronger."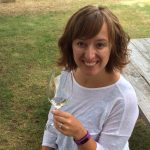 Stacey Marshall
July 29, 2016
"I started at the Fitness Lab in 2011 when a friend gave me a free pass. I was looking for a challenge and help to get back in shape after I had my first son. I got hooked. I never regret getting up for the 6 am classes; great workout and great people!"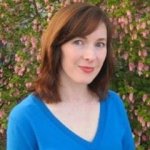 Erica Jorgensen
July 12, 2016
"The gym is just the right size--plenty of room for group workouts, but small enough so that everyone gets individual attention from the instructors. There's lots of enthusiasm, support, and camaraderie."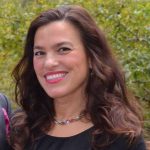 Megan Thomas
June 14, 2016
"I have been an athlete my whole life and the Fitness Lab is an excellent way to get a full body work out in state of the art facility. Plus, it's really fun! At TFL, my goal will totally materialize, unlike other gyms I have tried."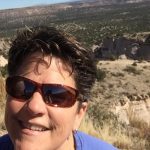 Carrie Hite
May 27, 2016
"I started on the 21 day challenge in September 2015.  I was three months out from an ankle replacement, and wanted to start working on muscle strength and ROM. Since starting at TFL  I am stronger, have better balance, good ankle mobility, and am having fun while working out. The 6 am class rocks!  It is sometimes so hard to get up early and make my way to the gym, but when I walk in and see the regulars (you know who you are!) it makes it all worth it.  The workouts are fun, challenging, scalable, and bring results.  Thanks Fitness Lab team!"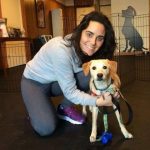 Maureen Sarewitz
May 1, 2016
"The people at the Fitness Lab – both coaches and other participants – are awesome. It is a full body workout and I always leave feeling so much better than when I arrived. I've noticed a huge difference since I started! It's gotten me back to a regular fitness routine. I've also gotten leaner and stronger in a short time. Finally, the mental health benefits are pretty great. Thank you to Dillon, Rachel, and Bailey for awesome and fun workout experiences that have really made a difference to me!"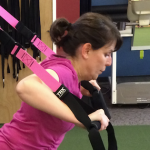 Jolene Hartnett
March 15, 2016
"I'm very happy with my experience at the Fitness Lab.  The size of the facility is perfect and allows for a much more personable and one-on-one experience. This has really helped keep me more accountable too. I love all the friendly and encouraging people.  It's great how we can empathize with each other after a really tough class and still know we'll be back for more!"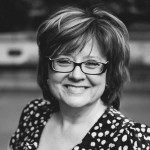 Erin Ashley
March 2, 2016
"Signing up for the 21 Day Challenge at the Fitness Lab was the best investment I've made in my health!  Day 22++ and the Fitness Lab trainers continue to inspire and encourage me to make every day fitness and healthy living choices. The staff are incredibly supportive! You won't find a friendlier, more welcoming place to work out, set goals and accomplish them! The best part… It's never boring!!!"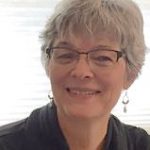 Pam Kaser
February 27, 2016
"My workout buddy and I switched from doing Pilates to TFL a few years ago. We both felt we had reached a plateau in our exercise and really needed to shake it up. We began with the Body Composition Analysis so we could start with a good baseline. I am very pleased to say that the exercise structure of circuit training has helped me build muscle, lose body fat, gain strength AND flexibility. Exercise is no longer OPTIONAL when you reach menopause. It is a requirement. Thanks Dillon, Rachel and Bailey for helping me continue on this path of health and wellness in a supportive, encouraging and FUN environment!"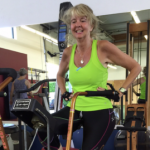 Marianne Lewis
February 4, 2016
"I have been coming to TFL for two years now and Dillon and her crew get all the credit for getting me and keeping me in shape despite my now aging knees. Rachel and Bailey are inspiring and enthusiastic trainers who encourage newcomers and super jocks alike. The workouts are set up so you are only competing with yourself so you can always feel pushed but not to the point of injury. Lots of variety for a good full body workout! I recommend TFL for anyone looking for a fun way to get and stay fit. Special kudos to Rachel who has taken especially good care of me during a rehab process and who is a joy to work with!"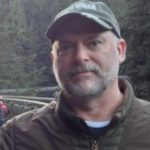 Chris Byrne
January 1, 2016
"I recently had a consultation with the staff at The Fitness Lab and I was very impressed with their professionalism and the time they took to get to know me and learn my goals. They conducted a comprehensive Body Composition Analysis and explained the results to me in plain English. They also pointed out areas that were of specific concern. I'm looking forward to kick-starting my fitness training with these people; they have earned my trust and appreciation!"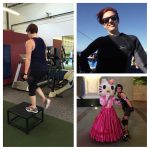 Cara Grill
December 4, 2015
"I appreciate the low-key environment and the fact that it doesn't feel like a 'gym.' Of course, I enjoy chatting with Dillon and her patented tough-love approach to training keeps me on track and makes me work much harder than I would on my own. I also appreciate that everyone there is friendly and genuinely interested in being healthier."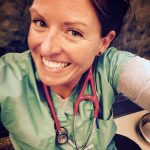 Kate Westcott
November 4, 2015
"I have been doing the team training classes at TFL for the past six weeks and I have just signed up for another six months! All of the trainers have been excellent and really pay attention to each individual's needs regardless of it being a group class.  The trainers really pay attention to your progress and push you when they know you can use a heavier weight or do more reps which really helps your progress. The gym is clean, everyone who works there has a great attitude and is very welcoming. Being able to workout on the cardio machines (treadmill, elliptical, rowing machines, stairclimber, bikes) is a huge bonus before/after the training classes. Can't say enough positive things about this place and all the people who work there!!! Thanks everyone! :)"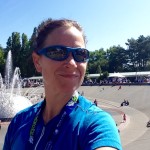 Stephanie Shelton
June, 15 2015
"Did the Seattle Rock-n-Roll Half Marathon today in 2:17, felt good and finished strong. Huge thanks to you for all the training and support. Workouts and running club with the Fitness Lab have been a huge boost to both my physical and mental well being!  The classes, coaches and supportive tough-love totally rock!"
Sarah Bell
June, 13 2015
"After a rough twin pregnancy, my hips and core were a complete mess. I went through months of PT and eventually ended up getting a cortisone injection in my SI joint to break the pain cycle. I wanted to lose the baby weight, build up enough strength and stamina to keep up with my 6 year old son and now 2 year old twin daughters, and try to resolve my debilitating hip and back pain.
On the recommendation of a good friend, I signed up for the Your Body Breakthrough program at The Fitness Lab. With Dillon's caring and gentle, but firm, help, I was able to stop taking the massive amounts of ibuprofen I had been on entirely, lose 25lbs of body fat, and take many inches off my arms, waist, butt, thighs, and calves. My life has completely changed. I have more energy, and most importantly, no pain in my back and hips! I cannot recommend Dillon and The Fitness Lab highly enough. The class structure really works for me and it's great working alongside nice, easygoing, noncompetitive folks every morning."

Cortney Killian
March, 4 2015
"I had never done a circuit training class prior to The Fitness Lab - and I really enjoyed it! It's a great variety to your workout with different stations working different muscle groups. I will definitely go back!"

Diana Cherry
February 9, 2015
"I love The Fitness Lab. I've always loved getting a good work out, but nothing compares to the ones I get at the Fitness Lab. They are calorie-torching, physically challenging, and just outright fun. I look forward to getting up to go to my 6am classes each morning- and that's saying something because I am NOT a morning person 🙂 I especially love Dillon, head trainer and owner of TFL, she will keep you accountable by pushing you to work hard and checking in with you to make sure you're accomplishing your goals!!! Thanks TFL."