What happens during the 5-Day Shakeology Challenge?
During the 5-Day Shakeology Challenge, you will drink one Shakeology Meal Replacement in place of one meal a day. You need convenient solutions to your eating and this is the healthiest meal of your day. We will provide you with great recipes and healthy tips each day. The program includes an amazingly simple clean eating meal plan designed to help you kickstart your body's system back into gear! Feel a sense of accomplishment and empowerment when your body feels refreshed with this healthy lifestyle routine and weight loss challenge.
Do I just drink shakes for 5 days?
No, definitely not. The program includes one shake per day to be used as a meal or a snack as well as a meal plan. The plan also includes recipes for breakfast, lunch, dinner, and two snacks for each of the 5 days. You choose when and where the shake gets incorporated, based on your schedule.
Can I choose different shake flavors?
Yes! The 5-Day Shakeology Challenge flavors are:
Cafe Latte NEW
Chocolate (Vegan Available)
Tropical Strawberry
Greenberry
Vanilla
Can I add foods to the shakes?
Yes! The printed program guide includes some delicious shake recipes. Often shake recipes start by adding in milk of your choice (dairy or dairy alternative: almond, coconut to name a few) and fruit.
Are there foods I can't eat during the program?
Yes. To get the most out of your Challenge, we recommend avoiding:
Processed foods
Alcohol
Soda (regular and diet)
What if I don't eat a food on the meal plan?
No problem. The meal plan is a basic guide to healthier eating. You can exchange any foods or meals that you do not like or cannot eat. For additional healthy recipe and meal planning ideas, we recommend visiting cleaneatingmag.com.
I already eat pretty clean, how can I make the program more challenging?
Excellent! If you're already choosing fresh foods, eating a wide variety of fruits and vegetables, and cooking 100% from home, you can clean up your meals even more by avoiding foods with dairy, caffeine, and processed sugar.
How much should I exercise?
At least 30 minutes a day. If you're already doing that, then consider adding 15-30 more minutes of activity every day.
What else should I be doing during the Challenge?
Make sure to get enough rest (7-8 hours of sleep), drink at least 80 ounces of water, and be good to yourself! You've given yourself 5 days to intensely focus on your health – the perfect time for a massage or spa treatment.
How much weight can I expect to lose during the 5-Day Challenge?
Unlike many cleanses or shake-only programs, our 5-Day Shakeology Challenge is not a quick-fix, weight loss "diet." It IS a jump start to healthier eating, which often does lead to weight loss. The biggest changes participants have reported after completing the Challenge are feeling less bloated, having more energy, and feeling inspired and excited to keep eating healthy. Additionally, many participants who have closely followed the program reported losing 1-4 lbs.
What if I have questions during the Challenge?
We're here for you! We'll be sending out information and encouragement to you each day by email and you can always email, call, or talk to us if you take sessions at TFL during the challenge.
How do I sign up?

Pick up your 5 Day Fat Flush supplies and meal plan at The Fitness Lab by Friday, May 13, 2016. You will have time to shop, prepare for the challenge and schedule your workouts.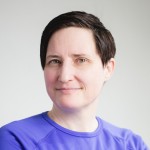 Certified personal trainer and owner of SOMA TRAINING. I can't imagine a better job – every day, I get to help people improve their lives and achieve things they never thought possible. To see the gains in strength (I just watched a woman who used to struggle with knee push-ups rip off 20 standard push-ups) and confidence that come with fitness is truly inspiring.