In January, we celebrate our members who accomplished attendance goals they set for themselves. We are very proud of everyone in our community for making their health and fitness a priority.
We are also pretty darn impressed by the level of commitment, consistency, and dedication many of our members have.  Hip Hip Hooray to these fine women and men.
200 CLUB
Kelley Hazel and Lee Ann Martinson attended over 200 workouts at TFL in 2017.
PURE GRIT CLUB
12 members attended 135 or more session in 2017.
Lee Ann Teylan, Rachel Garcia James, Carrie Hite, Peter Lam, Debbie Pfiefer, Audriana Gonzalez, Erin O'Dwyer, Kristina Plumis, Mark Conley, Kerri Coletta, Briel Schmitz, and Andrea English.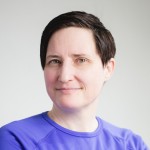 Certified personal trainer and owner of SOMA TRAINING. I can't imagine a better job – every day, I get to help people improve their lives and achieve things they never thought possible. To see the gains in strength (I just watched a woman who used to struggle with knee push-ups rip off 20 standard push-ups) and confidence that come with fitness is truly inspiring.