May 2017
Getting up for a 6am class is tough but completely worth it. I really appreciate that while you are encouraged to push yourself to achieve your best, you never feel like you are forced to compete with anyone else (or reach some physical ideal imposed by society/mass-media.
Q/A with Martinelle
Can you tell me 3 or 4 of your favorite things to do?
Traveling, reading, wine/whiskey tasting.
Where is your favorite place to eat?
I love exploring locally owned restaurants throughout the Seattle area.
Do you remember when you started our classes and why?
I wanted to make fitness a priority but I didn't know how. Dillon took the time to understand my goals and build a customized plan.  She was honest about the effort required (no gimmicks) and long-term benefits of a healthy lifestyle.
What are some health and fitness goals you have achieved since being here?
Through some starts-and-stops at TFL, I have been able to see how my professional life is more successful and productive when I'm making time to take care of my personal health and fitness.
What is a quote that you live by?
To Thine Own Self Be True (Hamlet, Shakespeare)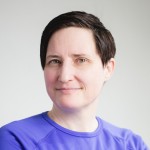 Certified personal trainer and owner of SOMA TRAINING. I can't imagine a better job – every day, I get to help people improve their lives and achieve things they never thought possible. To see the gains in strength (I just watched a woman who used to struggle with knee push-ups rip off 20 standard push-ups) and confidence that come with fitness is truly inspiring.